The Egyptian government has announced that from 01st  October 2022 all deliveries by air freight to Egypt must also be handled via the ACI system (CargoX on the exporter side, Nafeza on the importer side).
The system has already been mandatory for deliveries by sea freight since 01st October 2021.
Within the framework of ACI, basic data of the foreign supplier, the Egyptian importer and the imported goods are declared prior to shipment for the customs risk assessment of the Egyptian customs authorities via the online portals CargoX and Nafeza. This generates an ACID number which must be written on all trade documents, including Bill of Lading and Freight Forwarder's Manifest (please inform freight forwarder!).
Important: If the ACID number is not included in the shipping documents, the goods will not be cleared through customs. Rather, the goods will be returned without being unloaded at the Egyptian ports at the expense of the carrier or his representative.
From 15 May to 30 September 2022, there will be a test phase of ACI for deliveries by air freight. During this period, the use of the system is not yet mandatory.
However, the German Chamber of Commerce Abroad (AHK) Egypt recommends all exporters and importers of air cargo shipments to Egypt to register in CargoX (exporter) and Nafeza (importer) already during the test phase to ensure a seamless transition to the system from 01 October 2022.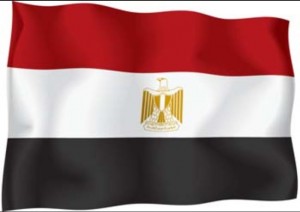 For more information, please visit AHK-Egypt website.
Source: Newsletter of the Chamber of Industry and Commerce Munich and Upper Bavaria